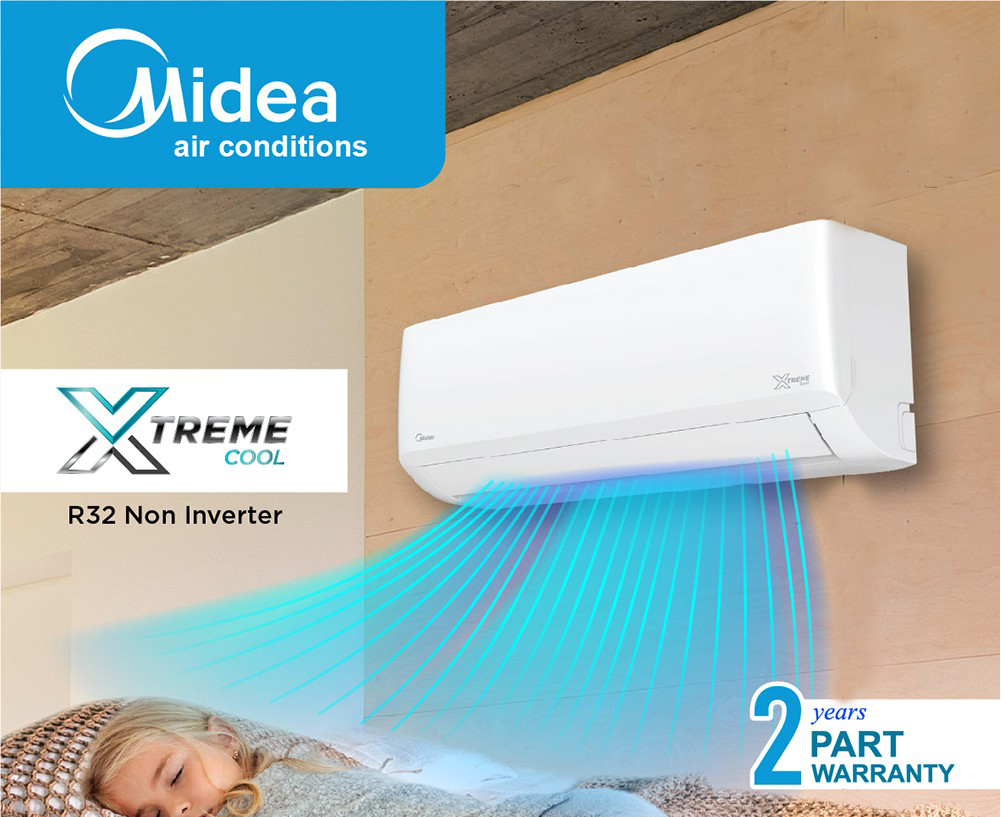 The Xtreme Cool series, MSAG-CRN8 comes with a package of advantages. It's a perfect air conditioning solution during the COVID19 pandemic. Here's why:
Upon starting up, the air magic built-in device generates ions to remove airborne bacteria and dust. Making sure every breath takes in clean, fresh, and healthy air. With the fear of air conditioning helping spread COVID, air conditioners have been feared as one of the transmissions of the dangerous virus such as SARS-CoV-2 it is a useful function during the COVID19 pandemic
Dual filtration technology for ultimate safety
The implementation cold Catalyst filtration system to thoroughly eliminate most of the harmful substances and decomposes a variety of harmful gases, providing clean and healthy air to you. It comes with a two-step filtration protocol. During step one, the high-density pre-filter can effectively prevent large particles such as pet hair, dust, and other airborne particles. Furthermore, the cold catalyst filter can catalyze the reaction of various harmful gases, such as formaldehyde, ammonia, benzene, TVOC, and hydrogen sulfide which are not visible to the naked eye.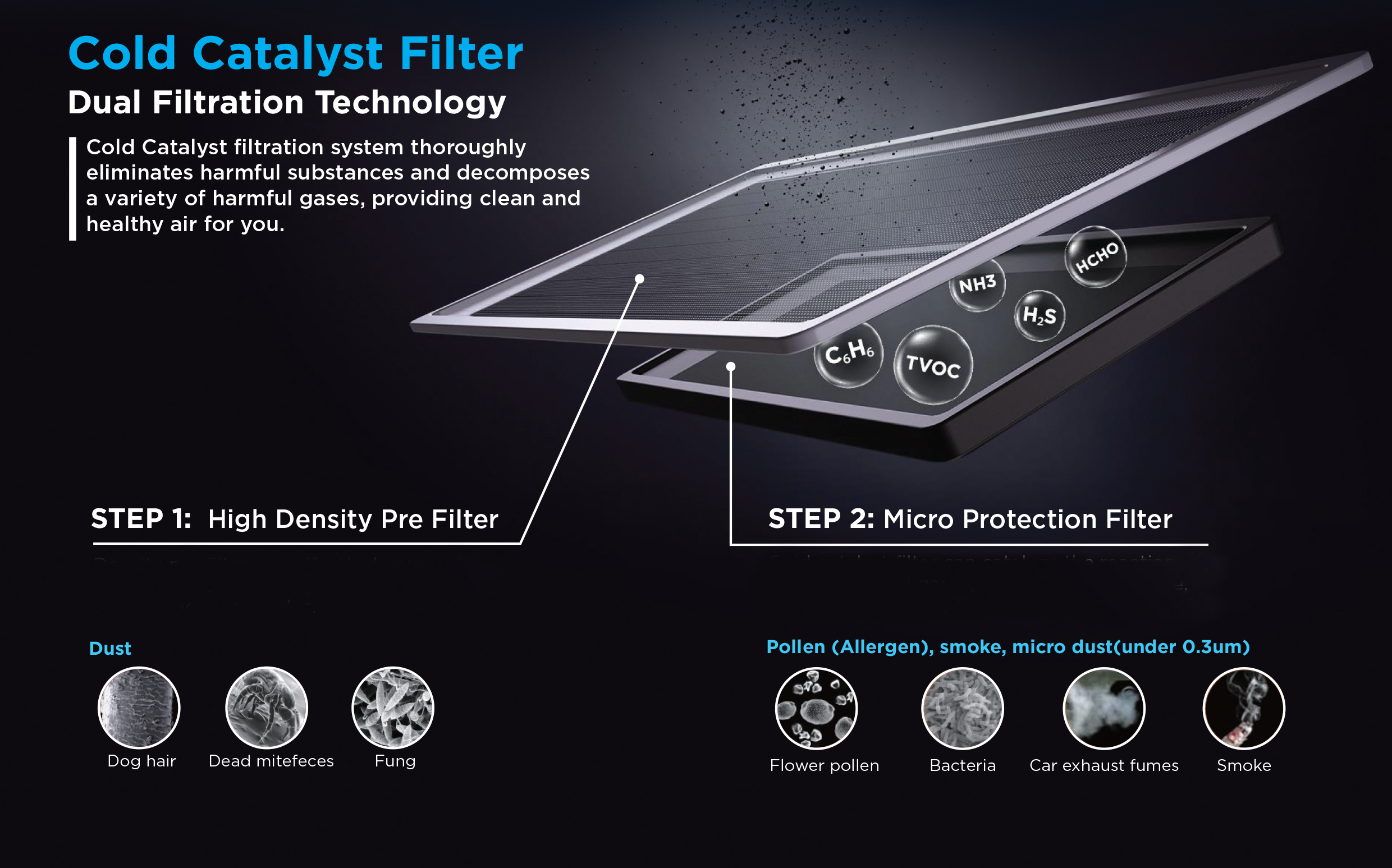 Indoor Unit – Convenience at your control
When you start the unit, the Louver position memory function enables the angle of the horizontal louver to automatically move to the same position as you set previously, bringing superior comfortability. The built-in 2-ways piping connection system also enables both the left and right sides of the indoor unit to outstretch of connective piping and drainage hose.
5G Technology in the palm of your hand – Smart Diagnosis System & Smart Sleep Curve
Whenever you are, you can keep your home comfortable using the Smart MideaAIR App. Simply start up your air conditioner with the app to enable Smart WiFi control function on the way home to enjoy crisp, cool air the moment you walk in the door.
It's also possible to diagnose yourself with the help of the smart diagnosis system with the automatic physical exam that can be run by a single user to detect potential malfunctions and guard against failures. Set the most appropriate temperature curve for you and your family members. There're default modes for selection, or you can customize your own one with the built-in function

Outdoor Unit – Reliable And Durable
Equipped with the anti-corrosive gold plating fin hydrophilic coil, it greatly suitable to withstand Malaysia humid weather. On the other hand, the golden fin coil also protects the unit from inside as it helps bacteria from breeding and spreading.