Air conditioners are commonly used home appliances. In today's domestic air conditioner industry, Daikin, Midea, and Haier stand in a strong position. Among many brands, Haier Air Conditioning has done quite well in terms of reputation, quality, after-sales and other aspects.
Haier air conditioners are a product line under the Haier Group. Haier Group has been in the field of home appliances for nearly 30 years. From Haier's production of China's first split air conditioner in 1985 to today's global market, Haier's air-conditioning has always been a leader in the air conditioning market.
Nevertheless, these achievements of Haier Air Conditioning are inseparable from the user's recognition of Haier Air Conditioning. Haier Air Conditioning has 16 production bases and 10 design centers in the world, and it is a world-class air conditioner supplier in residential cooling systems.
But what about Haier's commercial air-conditioners? Are there any top notch cassettes available for commercial buildings such as offices, restaurants and etc. ? The following will be an insight and discussions of latest cassette that you might be interested.
Introducing the latest ABFH2QAA Non-Inverter and ABS2SG1FA Inverter Series,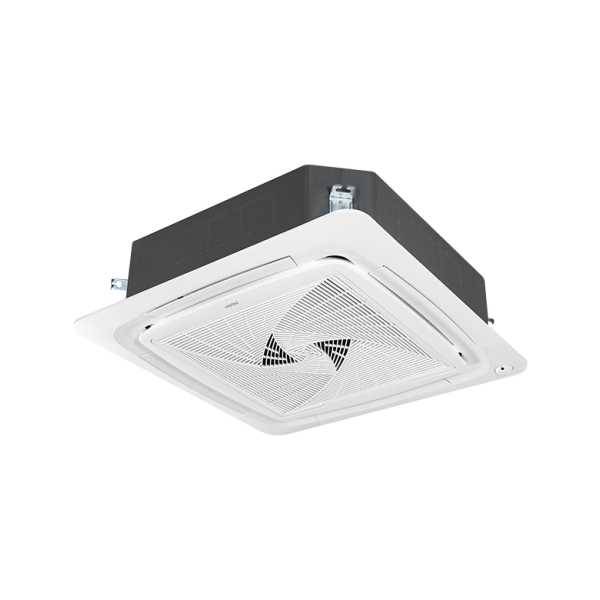 Photo credits to Haier Malaysia
Haier ABFH2QAA R410A Round Way Non-Inverter Cassette ( Cooling capacity 25,000 Btu/h )
Features:
Compact Design
Prefer for residential as well as small business applications. Maintaining classy and elegant interior design with our stylish and slim panel which blend in seamlessly.
Round Way Airflow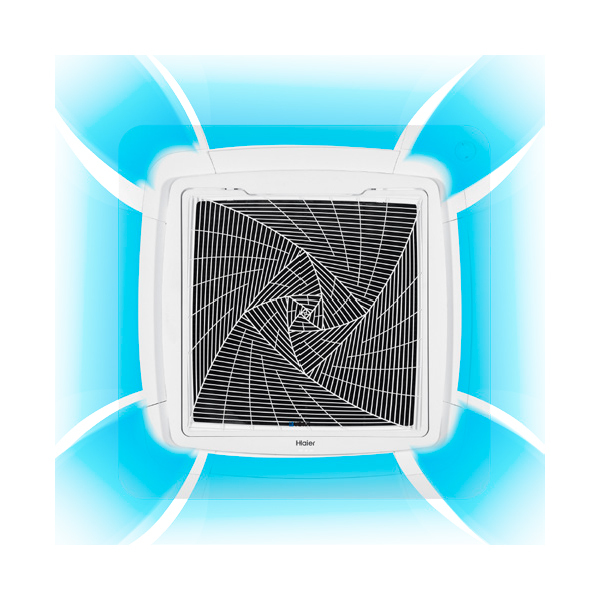 Photo credits to Haier Malaysia
The room will be constantly kept cool in all directions thanks to the unique round-way airflow.
Individual Louver Control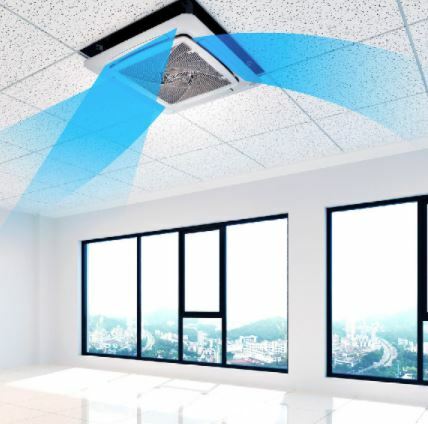 Photo credits to Haier Malaysia
The four flaps can be individually regulated by the controller to meet the needs of the end users, ensuring maximum comfort across the space.
Hidden LED Display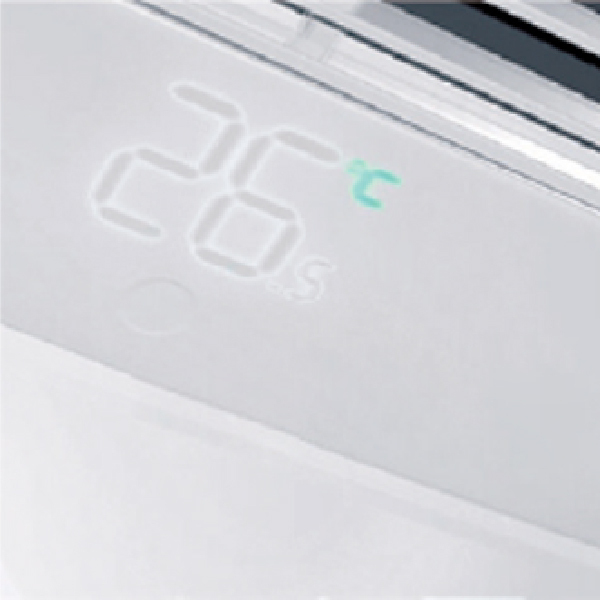 Photo credits to Haier Malaysia
The 360°smart flow cassette has a unique hidden LED display with built-in cool green display.
Wi-Fi Control ( optional )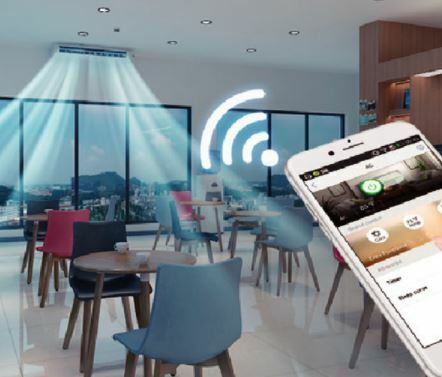 Photo credits to Haier Malaysia
Haier also offers a Wi-Fi control solution in addition to traditional wired/wireless control. When you download the "smart air 2" app for IOS or Android, you'll have a remote control that you can use when you're not at home, as well as a weekly timer.

Haier ABS2SG1FA R32 Round Way Inverter Cassette ( Cooling capacity 35,000Btu/h )
Features:
Eco Friendly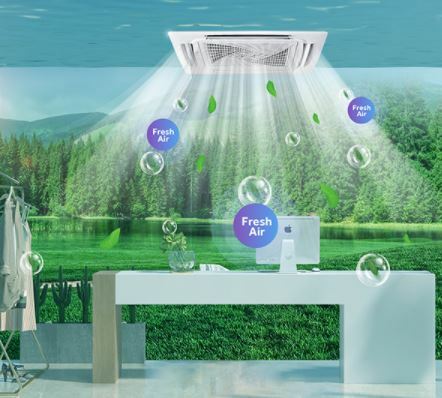 Photo credits to Haier Malaysia
The Haier Round Way Cassettes' R32 Refrigerant breakthrough in heating and ventilating innovation. It is more powerful compared with any conventional refrigerant while also being more energy efficient and having a lower global warming potential because it does not deplete the ozone layer, making it more environmentally friendly. The DC Inverter minimizes electricity usage, making it a cost-effective, environmentally friendly, and powerful energy saver.

Comfort Cool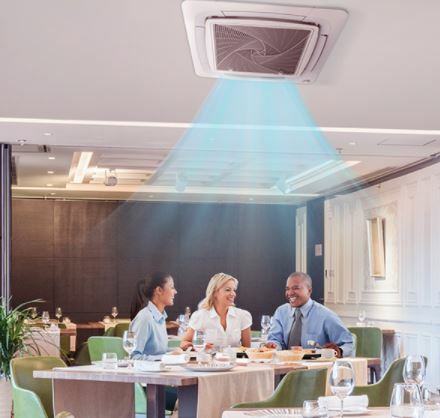 Photo credits to Haier Malaysia
For optimizing cooling experience, the Round-Way Smart Air Flow intelligently covers all angle, leaving no blind areas. It also provides optimum comfort throughout your room with perfect control, thanks to the individual louvre controls and 5 fan speed options.

Clean Cool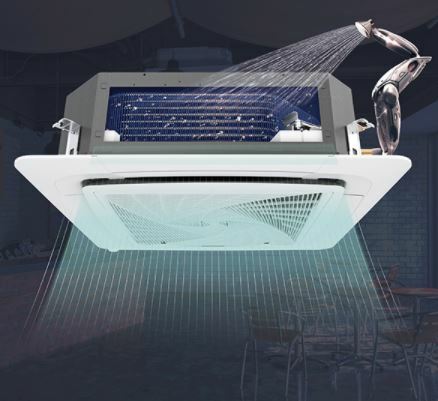 Photo credits to Haier Malaysia

Smart Clean utilizes freeze moisture in the air to readily removing dirt and bacteria. The HEPA filter also collects all pollutants in the air with its high-efficiency PM2.5 filter to achieve anti-bacteria experience, significantly improving indoor air quality and cleanliness.

Smart Cool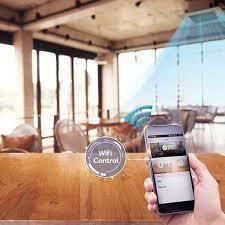 Photo credits to Haier Malaysia
With built-in Wi-Fi controls on your smartphone, you can control the AC from anywhere. The PB-950MB panel's Intelligent Sensors control your power in an intuitive way, allowing you to save energy while maintaining comfort and convenience.

High Ceiling Mode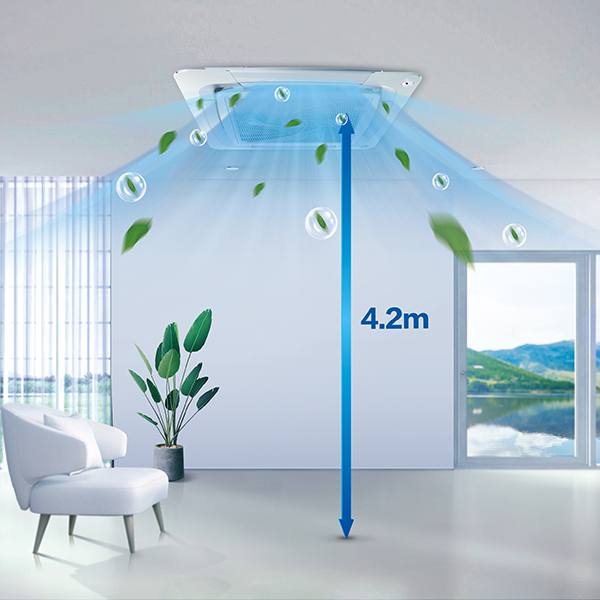 Photo credits to Haier Malaysia
The Haier Round Way Cassettes are the greatest choice for tall ceilings and are ideal for commercial buildings with 5-meter-high ceilings. They can be installed up to 4.2 meters in height.
Why you should purchase? Well because it's one of the most popular cassette with highest ratings.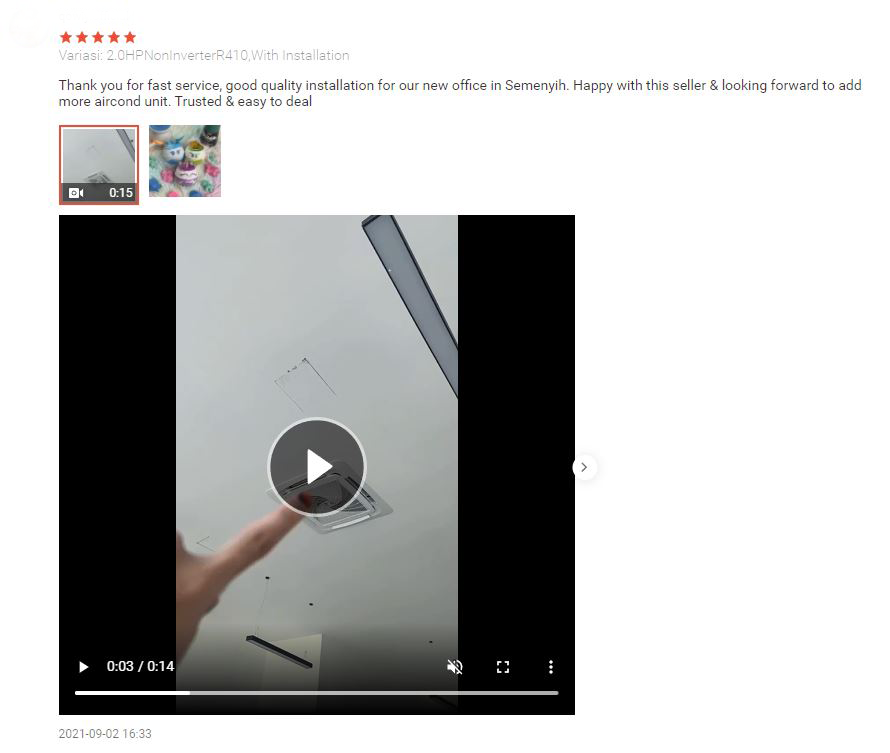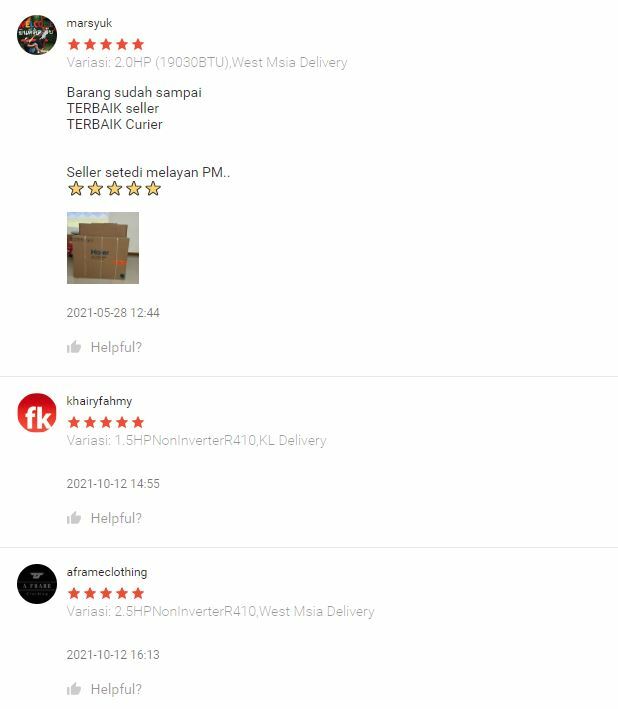 Call us today, Star Venci Sdn Bhd 03-6188 7988 to get the best price and quote for latest Haier cassette.