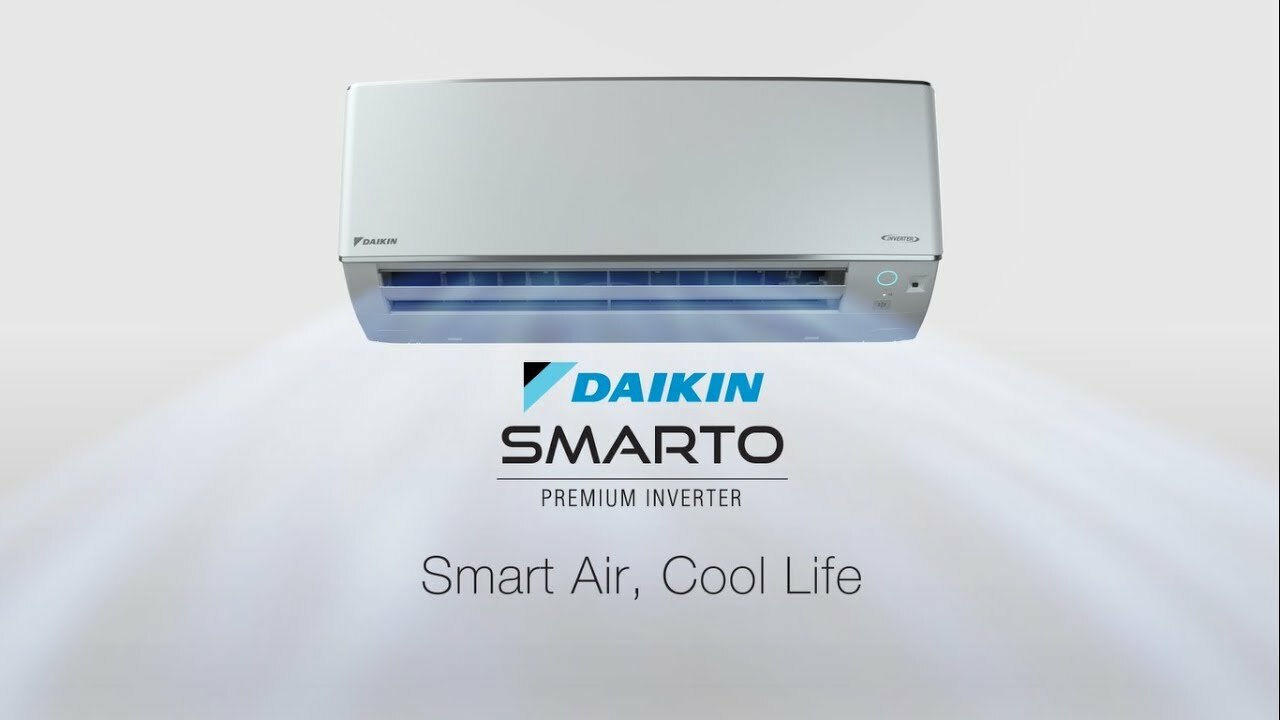 The new Daikin SMARTO R32 Inverter air conditioner is equipped with cutting-edge technology, giving you super-fast cooling, purifying indoor air and intelligent control, so that every Malaysian can stay refreshed indoors
Daikin SMARTO is the latest R32 inverter air conditioner developed by Daikin, which advertises three powerful functions.
The three functions are:
1. Smart Sense
Design for Malaysians who have just returned home from hot afternoon to join chilling sensation at shortest time;
2: Smart clean
Purifies indoor air and creates a healthy home; Smarto combines the functions of both an air conditioner and an air purifier to not just cool but clean the air all at once! With Streamer Air Purification Technology, all particles , allergens and odours will be eliminated to deliver a healthy indoor air environment for your loved onces and ensure you stay worry free.
3: Smart Control
Control the air conditioner in your home as you preferred. SMARTO is equipped with a temperature sensor that detects the presence of occupants in the room to provide smart airflow control on its own based on user settings and options, the two most important of which are Smart Powerfu! and Smart Ecomax.
Smart Powerful+ provides the most powerful fast cooling function. When the sensor detects that someone has entered the room from outside, it will automatically blow the most powerful air conditioner to the person's location, and it will resume its original operation after 20 minutes. state.
Smart Ecomax can help save energy and reduce emissions. According to user requirements, it can automatically adjust the temperature when it detects whether there is someone or no one in the room. For example, the user can set the room temperature to increase by 1 every 20 minutes once there is no one in the room. degrees until 27 degrees.
SMARTO also purifies indoor air by utilizing 3-level high-tech filtration system to ensure cool, clean and hygienic air for the home.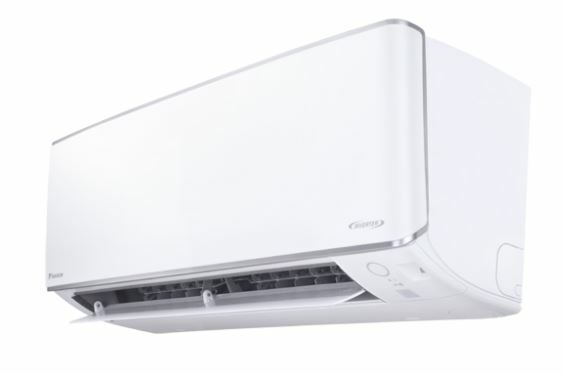 Featuring the Green tea filter, PM 2.5 filter,
Streamer Techology Green tea filter is infused with catechins extracted from green tea, which can effectively capture and eliminate bacteria and viruses in the air. The surface of the filter is also deodorized at the same time.
PM 2 . 5 are airborne microscopic particles that can be inhaled deep into the human lungs and can damage health. The PM 2 . 5 filtration system removes these fine particles, keeping indoor air fresh and clean.
Finally, there is streamer technology, which releases high-speed electrons to eliminate and decompose airborne allergens, such as mold, pollen and dangerous chemicals, giving your family a healthy living environment.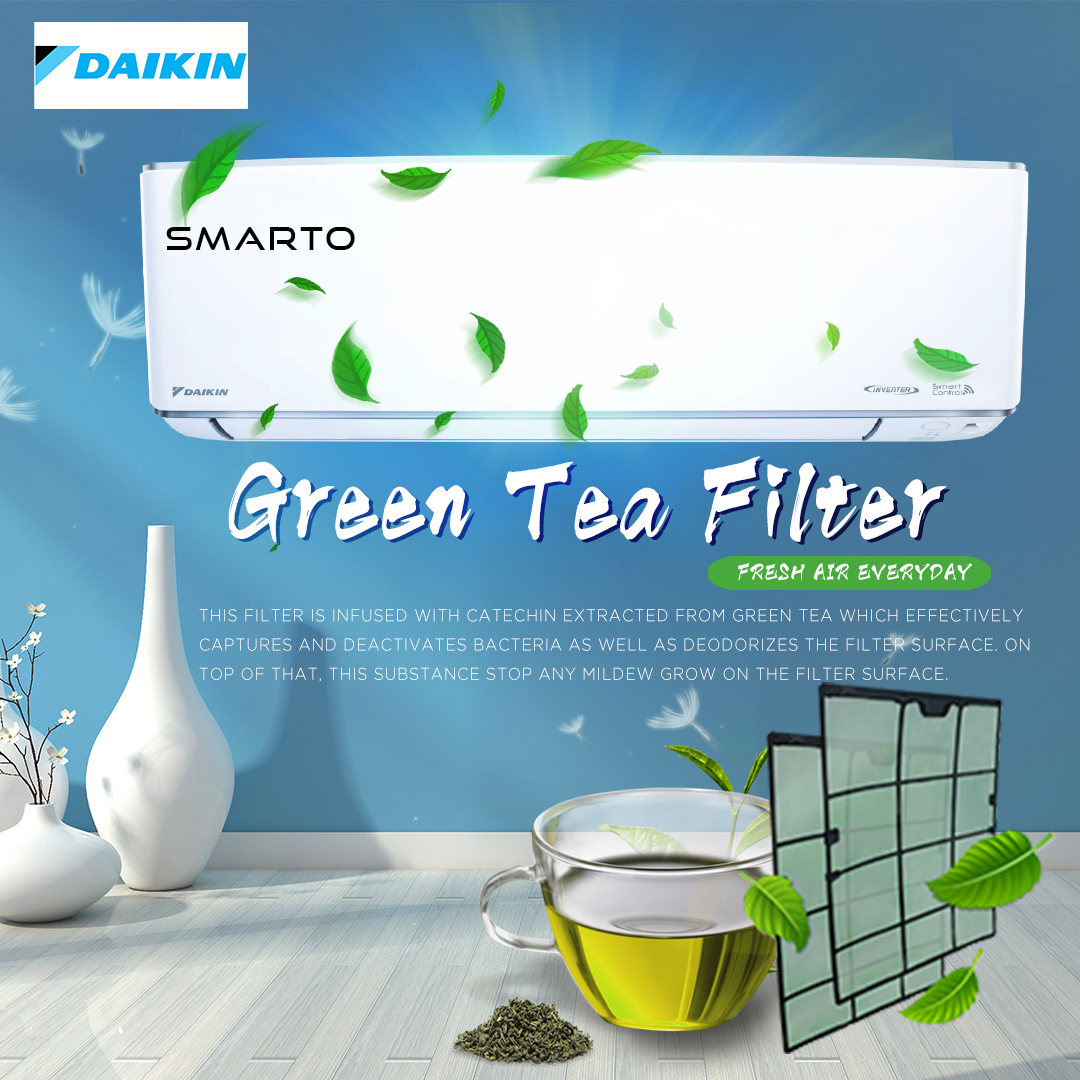 Daikin Smart Wifi Remote Control, Featuring No Distance Limit Smart Control
SMARTO Users only need to download and use the "Daikin Mobile Controller App" mobile app to control the Daikin air conditioner at home anytime, anywhere , of course, the air conditioner must be connected to the Internet first. The user can decide whether to purchase or use this function or not. No matter where the user is, they no longer have to worry about whether they forgot to turn off the air conditioner
For more details, please call 03-6188 7988 or visit Star Venci Sdn Bhd in Batu Caves for enquiries.