Since the outbreak of the covid-19 epidemic, people have spent more time indoors, and have begun to gain awareness of cleaner air. In fact, we have started to question ourselves about the air quality around us, is the air we breathe really clean and healthy?
To solve the problem, Daikin Malaysia has officially announced the launch of two new Daikin Streamer air purifiers: MC40 and MC55, further adding to their existing air purifier series to match Daikin's "Daikin Pure Air" campaign that emphasizes clean and healthy air.
The press conference was conducted through Daikin's Facebook page. Daikin brand ambassadors and the Malaysian badminton mixed doubles Chan Peng Soon and Goh Liu Ying also introduced the features and benefits of the product to the public during the livestream.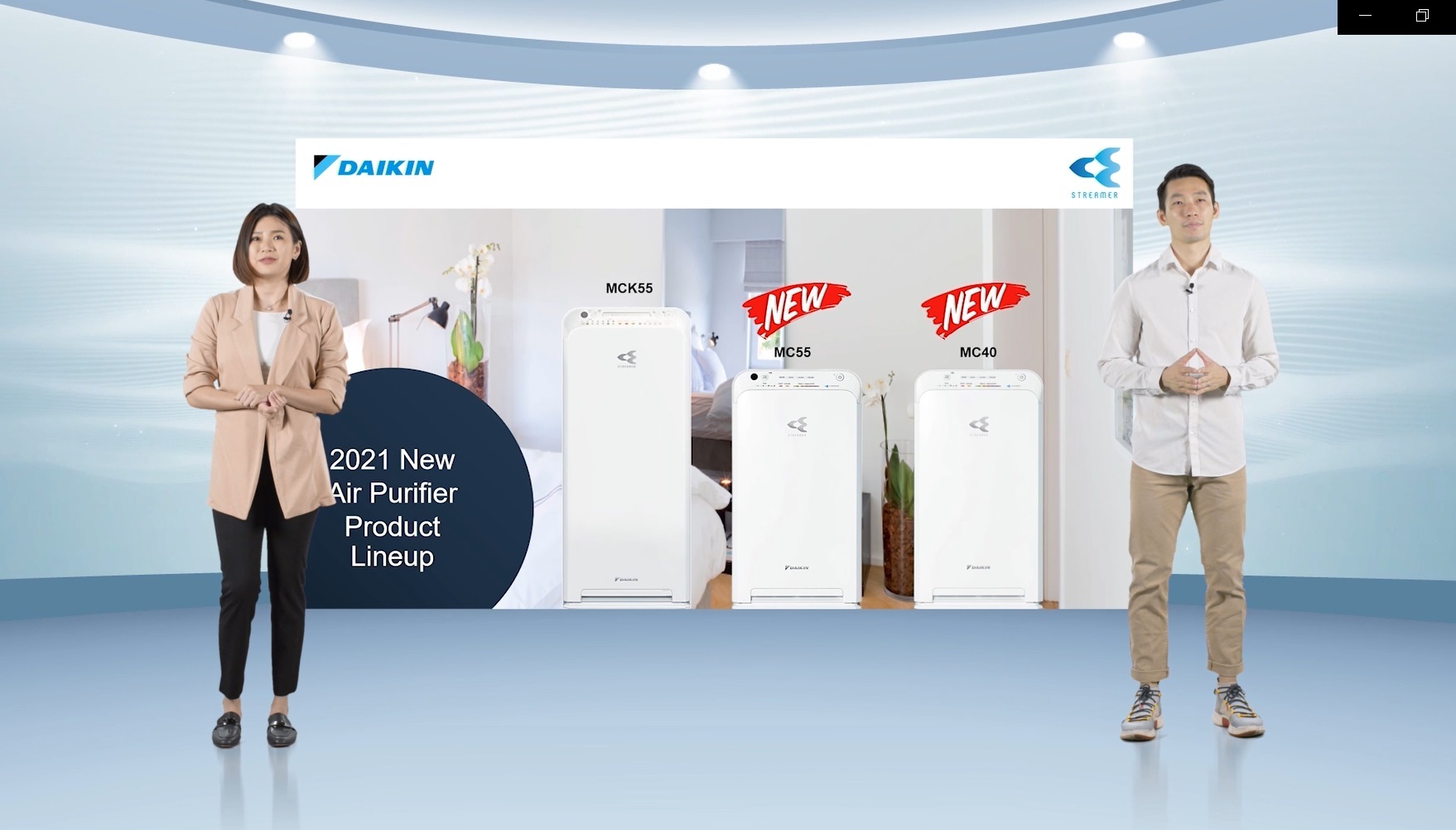 Through the "Daikin Pure Air" online event, Daikin hopes to raise the awareness of the importance of indoor air, and is committed to promoting its unique dual air purification function, which is a combination of Daikin Streamer and active plasma technology to effectively decompose viruses , bacteria and other harmful substances.
The Daikin patented Streamer technology decomposes viruses and bacteria inside the air purifier, and at the same time releases active plasma ions to further purify the air in the atmosphere, achieving excellent cleaning effects through internal and external purification methods.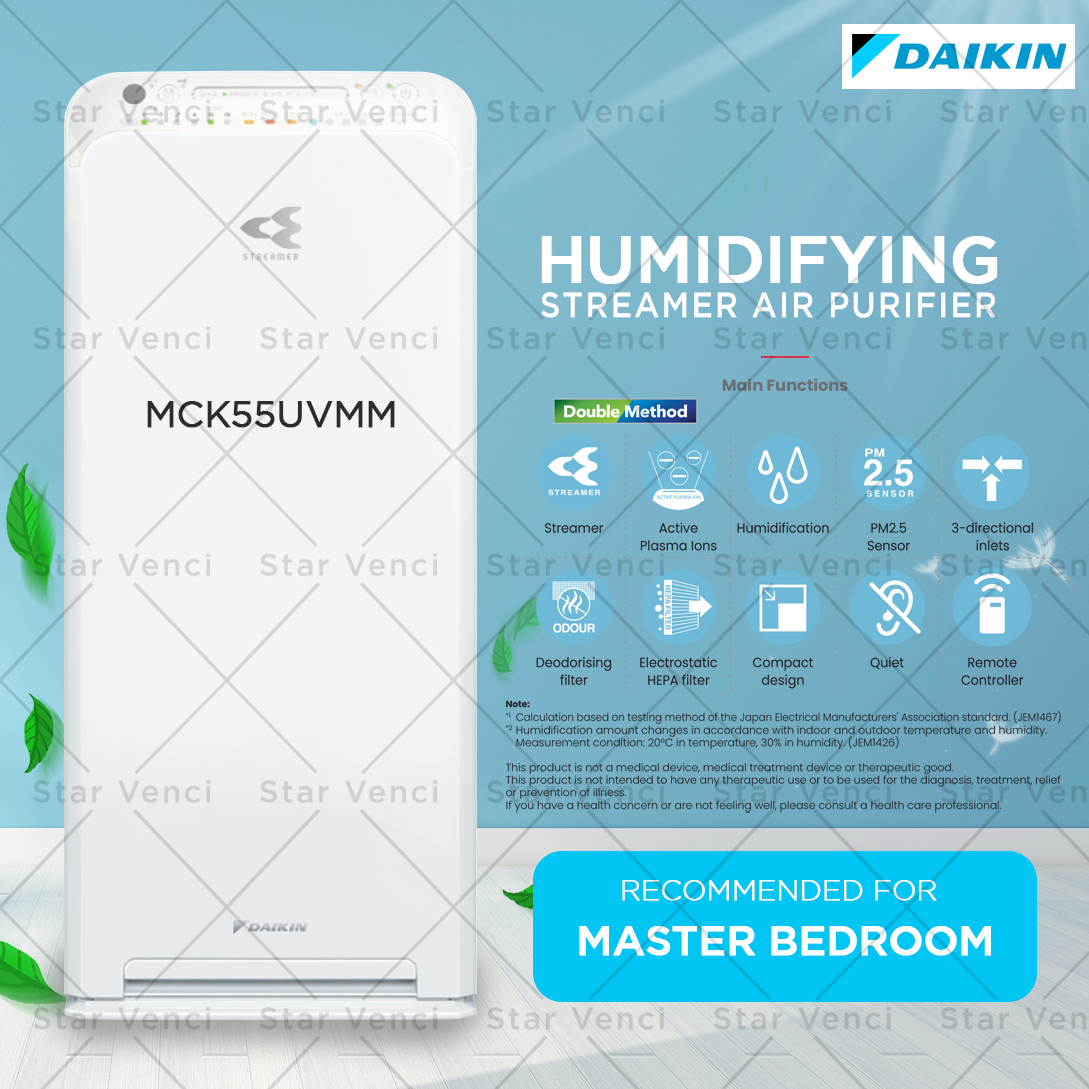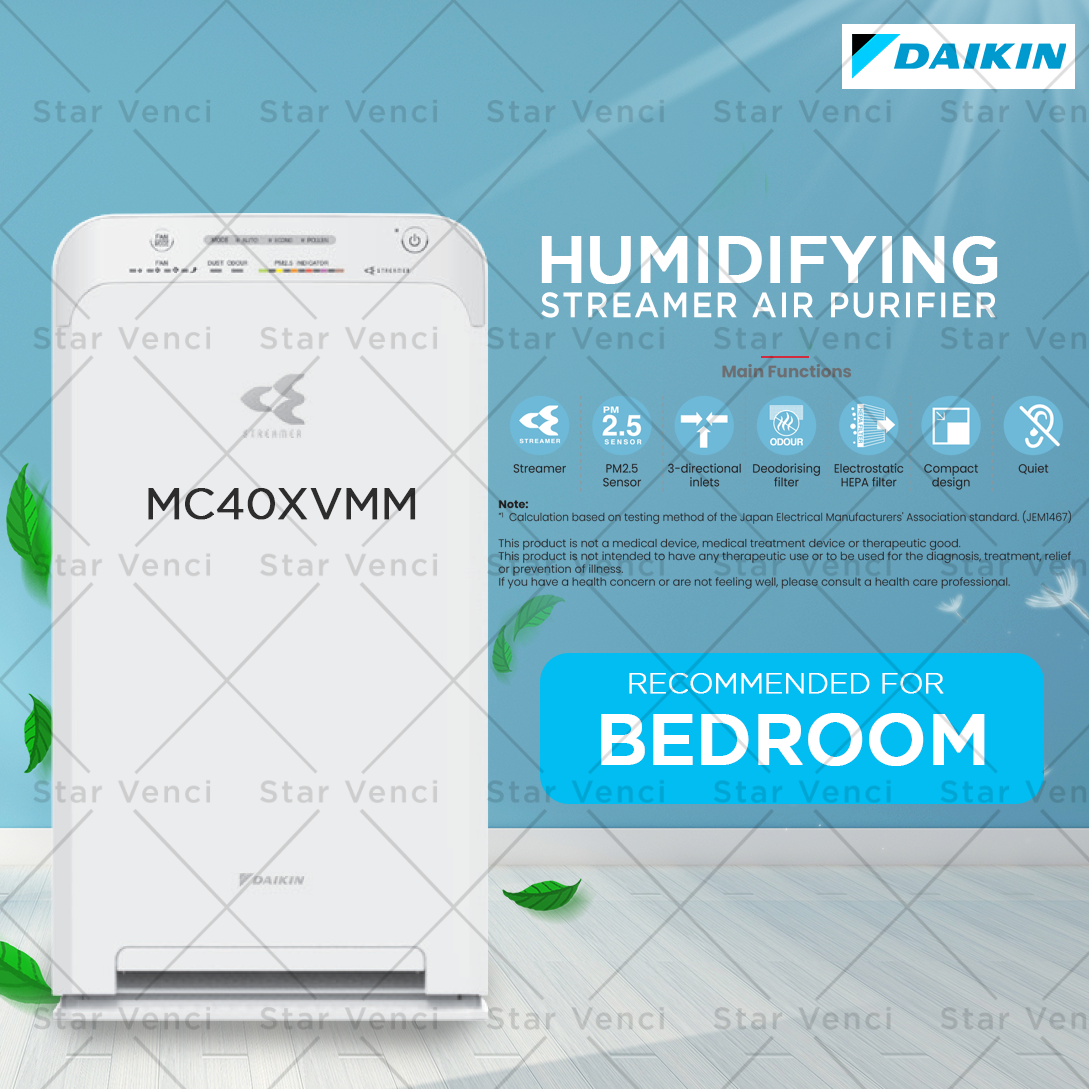 "Over the years, Daikin Malaysia has put its efforts to ensure that our customers not only enjoy the coolness and comfort of our air conditioners, but the air they breathe is clean and safe for them and their loved ones." Song Yoo ming, general manager of Daikin Malaysia, said: "With the continuous development and improvement of our R&D team, we have introduced a new series of Daikin Streamer air purifiers, which is in line with our emphasis on "Daikin Pure Air" during the covid-19 epidemic."
Kindly click the link to purchase air purifier at best price.