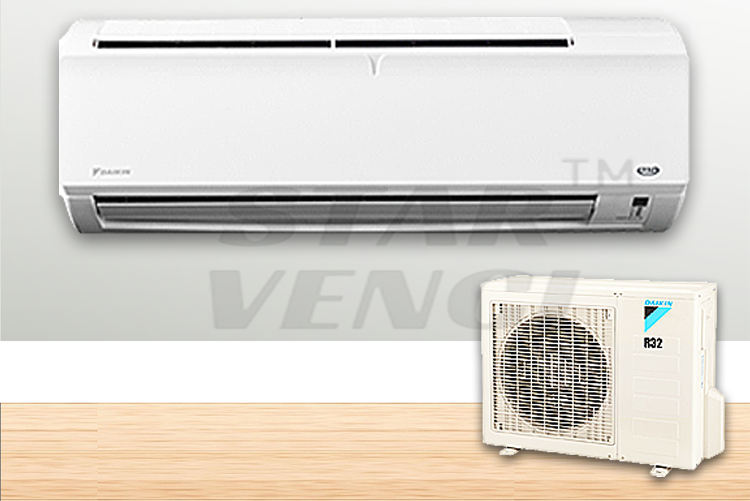 With a price labeled only from RM980, the Daikin FTV-P is loaded with a bundle of surprising features such as Eco+, 3D Airflow, Breeze Air Flow, and so-on.
3D Airflow / Breeze Air Flow:
The builtin function constantly provides stable air modulation to any rooms with improved air draft coverage which significantly improves the cooling reach via a faster and efficient system.
The air conditioner also simulates natural cold breeze which forms in various formation. As a result, cool down your room faster than its peers.
ECO+
These smart features that optimize the energy usage of the air conditioner, which guarantees human comfort needs and eco-friendly at the same time. This enables the temperature to an eco-friendly level for better energy saving.
Green Tea Filter
As an alternative to an ionizer, the Daikin FTV-P is integrated with a green tea filter infused with catechin extracted from green tea that prevents bacteria and harmful substances to accumulate on the surface.
Smart Control
The GO DAIKIN app helps to manage your air conditioner efficiently with the Daikin IoT smart remote application that enables the user to access or connect to the air conditioner anywhere.
This optional network adaptor and the app turns a smartphone into a remote controller that can be used inside or outside the home.
The following are some basic operations that you can perform with the GO Daikin App such as;
Basic operation
1) Set operation: ON/OFF
2) Set operation mode: Auto/Cool/Fan/Dry*
3) Set the temperature
4) Set fan speed*
5) Set airflow direction*
Additional features:
– Unified ON/OFF control and grouped ON/OFF control
– Error notification
– Managing controls with guest users
This aircond is currently had the FREE 1 year extended warranty inverter promotion.Visit Daikin FTV-P for more purchase.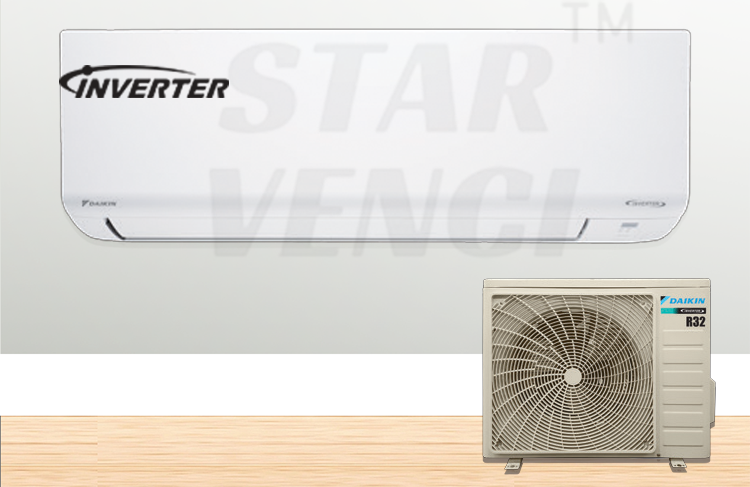 Much like its non-inverter counterpart, the FTKF-A Series Inverter offers similar functions such as Green Tea Filter, GO Daikin Smart Control Technology, and Easy Maintenance Drain Pan.
This FTKF-A model is slightly more expensive than the Daikin FTV-P Series due to the builtin inverter integrated. To be specific, the inverter-enabled aircond allows the temperature to be regulated automatically without the need to manually turning ON & OFF. In return, the inverter helps to reduce electricity bills and cost in the long run.
However, several use cases have proven that the energy-saving attributes of the inverter are only obvious after 8 hours of operation.
Click here to purchase.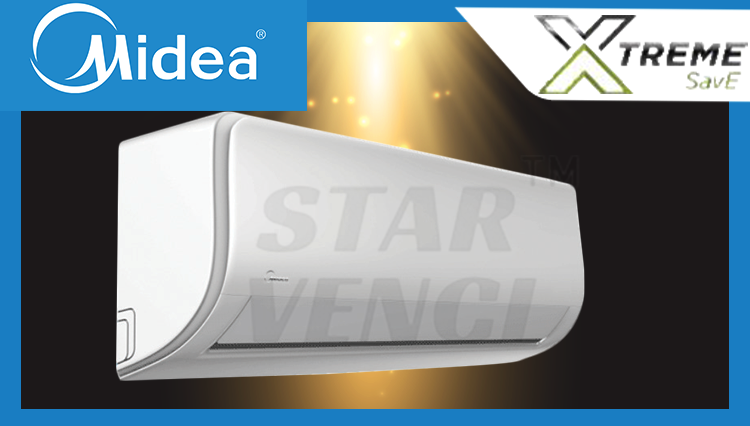 Midea XTREME SAVE, a unit with energy rating in cold A +++ mode, stands out for its high energy efficiency, thanks to the new control algorithm and its high-frequency Quattro Inverter compressor, which allow several functions focused on efficiency and energy saving. power, such as night mode or the GearShift Function. You have the option with the possibility of WI-FI, Smart Home, to be able to control the unit by smartphone and also via voice with the virtual assistants Alexa and Google Home. Available as a mono split set for a single room or in a multi-split system for air conditioning several rooms with a single outdoor unit.

Click here to purchase.
Experience the air magic with Super Ionizer
Upon starting up, the air magic built-in device generates ions to remove airborne bacteria and dust. Making sure every breath take in clean, fresh and healthy air.
Cold Catalyst Filter – Dual Filtration Technology;
Cold catalyst filtration system thoroughly eliminates harmful substances and decomposes a variety of harmful gases, providing clean and healthy air for you.

Comfortability – Keeping you steadily cool within +/- 0.5 Degree Celcius
Thanks to the precise control of the inverter, Midea's air conditioner can easily maintain the desired temperature by varying the compressor speed without repeatedly turning on and off, keeping you feel comfortable with steady temperature within +/- 0.5 Degree Celcius.
Flash Cooling
High-frequency Racer Tech
Like a racing roadster, this tech enables the compressor to achieve maximum frequency in split of the moment (57Hz within 6s) upon startup, providing you powerful cooling once the air conditioner is on.
Control your air conditioner, anytime and anywhere (Wifi-control, OPTIONAL)
Wherever you are, you can keep your home comfortable using the Smart MideaAIR App. Startup your air conditioner on the way home to enjoy crisp, cool air the moment you walk in the door. The possibilities for comfort and convenience are endless.
Realiable And Durable
Golden Fin
The golden finned hydrophilic coil efficiently prevents bacteria from breeding and spreading, creating a healthy and comfortable environment. It can also improve heating efficiency by accelerating deforsting. The unique anti-cororosive gold plating can withstand salty air, rain and other corrosive elements.
Diamond-cut Outdoor Unit
The air outlet in the shape of an 'Archimedes' screw and the ionic blower wheel work together to reduce the noise generated by the outdoor unit of the air conditioner. The T-shaped top cover ensures the stable operation of the internal parts and the durability of the power system.

PrimeGuard
Midea PrimeGuard is more resistant in oxidation & corrosion than ordinary fins for condensers to furnish a steadier and long-lasting performance, It can also efficiently prevent bacteria from breeding and oil stain from adhering, and withstand weather elements to enhance durability.
Diamond-edged T-shape casing
The T-shaped top cover ensures stable operation to keep rain or sand away.
Stay Cool, Save More
Smart Eco Mode
Save your money as well as the worries on energy consumption with Midea's SmartSavE ieco mode. Simply power on your Midea air conditioner and select the mode for a full night's energy-efficient comfort. With the ultra-low energy needed, now you can enjoy a restful sleep.
Precise-control algorithm
Midea's Innovative SmartSavE mode uses the Alpha Energy Chips 4th SmartSavE Precise-control Inverter Deduction Algorithm, which enables the chip to do more precise signal receiving, accurate data processing, anticipating and prompt instructions sending to the compressor. This helps the inverter compressor to work more efficiently to save energy while ensuring you're
comfortable and cool.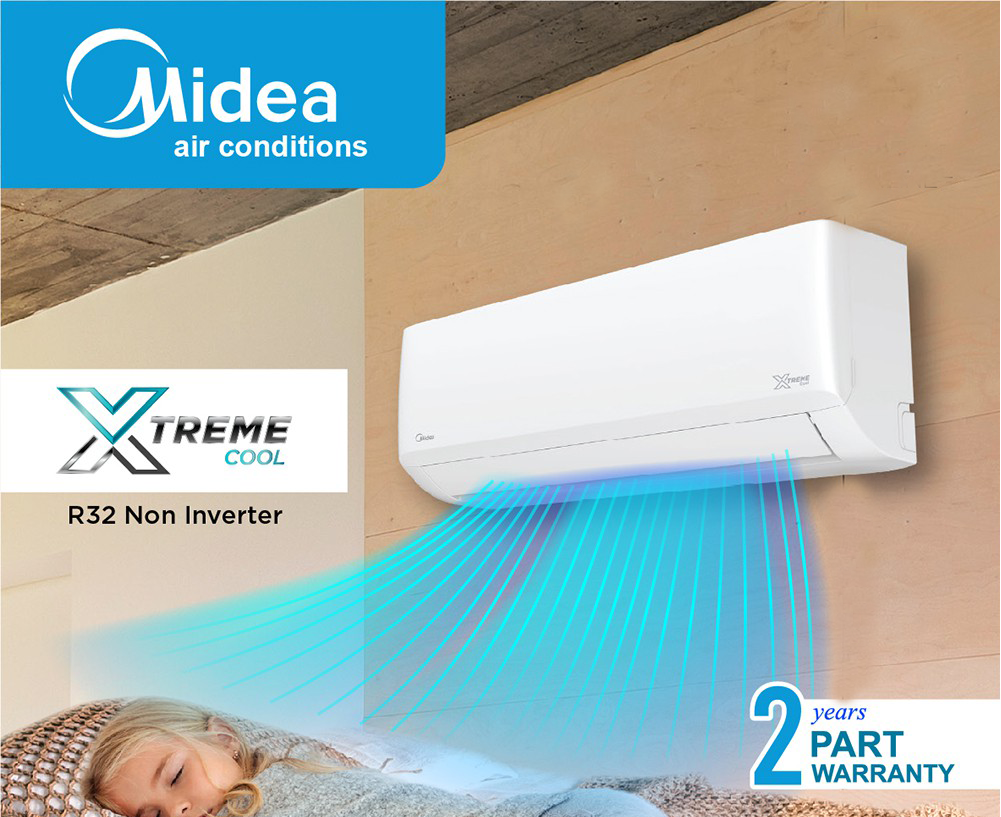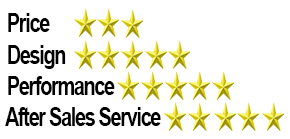 The Xtreme Cool series, MSAG-CRN8 comes with a package of advantages. It's a perfect air conditioning solution during the COVID19 pandemic. Here's why:
Upon starting up, the air magic built-in device generates ions to remove airborne bacteria and dust. Making sure every breath takes in clean, fresh, and healthy air. With the fear of air conditioning helping spread COVID, air conditioners have been feared as one of the transmissions of the dangerous virus such as SARS-CoV-2 it is a useful function during the COVID19 pandemic.
Dual filtration technology for ultimate safety
The implementation cold Catalyst filtration system to thoroughly eliminate most of the harmful substances and decomposes a variety of harmful gases, providing clean and healthy air to you. It comes with a two-step filtration protocol. During step one, the high-density pre-filter can effectively prevent large particles such as pet hair, dust, and other airborne particles. Furthermore, the cold catalyst filter can catalyze the reaction of various harmful gases, such as formaldehyde, ammonia, benzene, TVOC, and hydrogen sulfide which are not visible to the naked eye.
Indoor Unit – Convenience at your control
When you start the unit, the Louver position memory function enables the angle of the horizontal louver to automatically move to the same position as you set previously, bringing superior comfortability. The built-in 2-ways piping connection system also enables both the left and right sides of the indoor unit to outstretch of connective piping and drainage hose.
5G Technology in the palm of your hand – Smart Diagnosis System & Smart Sleep Curve
Whenever you are, you can keep your home comfortable using the Smart MideaAIR App. Simply start up your air conditioner with the app to enable Smart WiFi control function on the way home to enjoy crisp, cool air the moment you walk in the door. It's also possible to diagnose yourself with the help of the smart diagnosis system with the automatic physical exam that can be run by a single user to detect potential malfunctions and guard against failures. Set the most appropriate temperature curve for you and your family members. There're default modes for selection, or you can customize your own one with the built-in function
Outdoor Unit – Reliable And Durable
Equipped with the anti-corrosive gold plating fin hydrophilic coil, it greatly suitable to withstand Malaysia humid weather. On the other hand, the golden fin coil also protects the unit from inside as it helps bacteria from breeding and spreading.