Midea is a well-known and respected name in the aircon industry, having produced a wide range of air conditioner units for many decades now. Apart from air conditioning, it also specializes in washing machines, water purifiers, lighting and kitchen refrigerators. To put it simply, it's a global brand worth considering whenever you're on the hunt for your next home appliance.
Dual filtration technology for ultimate safety
The implementation cold Catalyst filtration system to thoroughly eliminate most of the harmful substances and decomposes a variety of harmful gases, providing clean and healthy air to you. It comes with a two-step filtration protocol. During step one, the high-density pre-filter can effectively prevent large particles such as pet hair, dust, and other airborne particles.
Furthermore, this Air purification system is also provided with a high-efficiency air conditioner ionizer that produces millions of negative ions that neutralize all the harmful elements present in your home. Negatively charged ions attract the dust particles, bacteria, mold spores and viruses, neutralize them and freshness of the air in the room.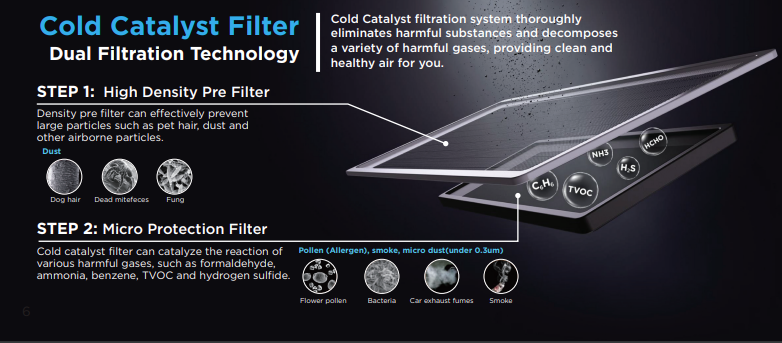 Competitive Price Point
Compared to other air conditioner contemporaries such as Daikin, Mitsubishi, Panasonic and many more, Midea offers a more affordable and competitive price tag. So if you're on the hunt for a quality air conditioner product with several budget concerns in mind, the brand is always a good option to consider. The price ranging from RM800 to over RM1000, one of the cheapest you could get in Malaysia.
Outdoor Unit – Reliable And Durable
Equipped with the anti-corrosive gold plating fin hydrophilic coil, it greatly suitable to withstand Malaysia humid weather. On the other hand, the golden fin coil also protects the unit from inside as it helps bacteria from breeding and spreading.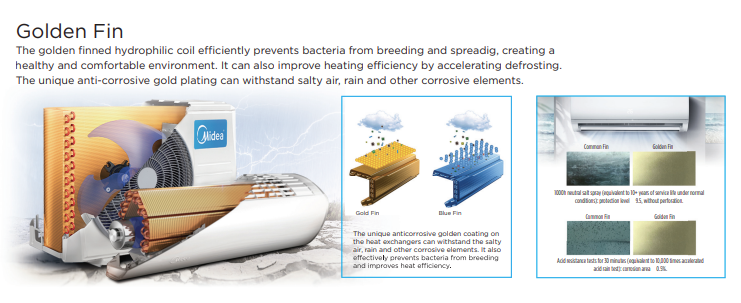 Better & Longer General Warranty
Midea Air Conditioner has one if the longest warranty compared to Daikin and Panasonic ( kindly refer to your air conditioner distributer, as for
Wall-mounted Air-conditioner
a. 2 years full warranty including parts and labour.
b. 5 years for compressor excluded labour and gas recharging cost. Only one free replacement within the warranty period.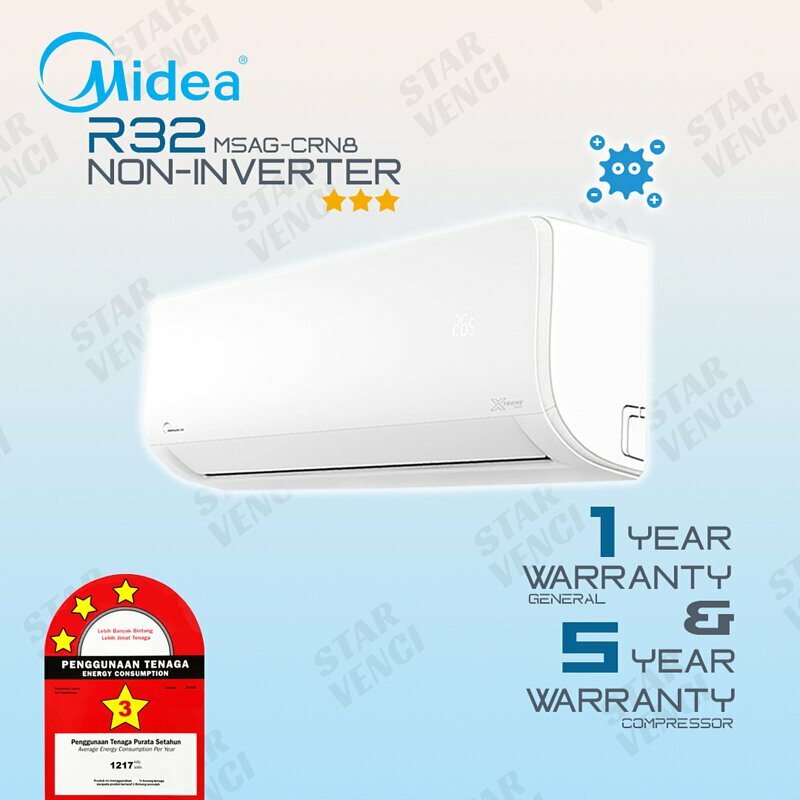 Are you looking for Midea Air Conditioners? Locate our store Star Venci Sdn Bhd @ Batu Caves for more infomation.