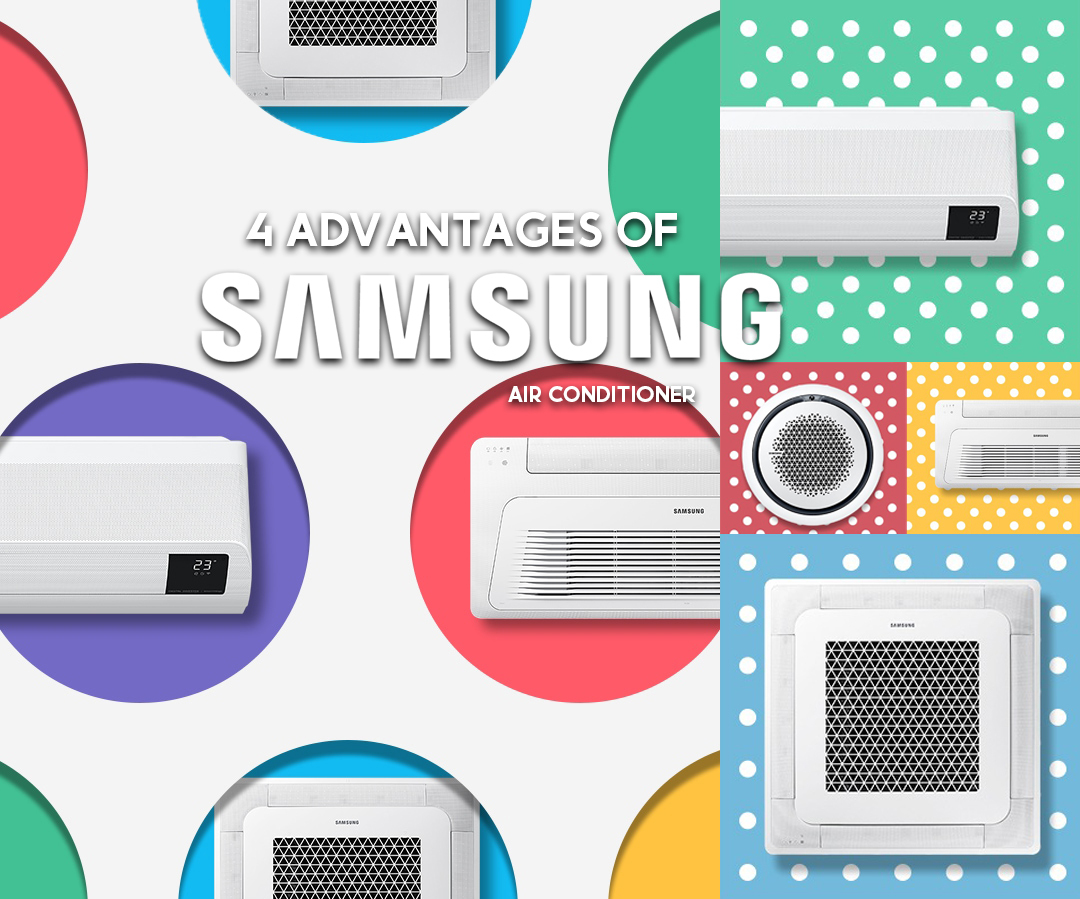 Samsung's innovative WindFree™ technology
In accordance with the definition of ASHRAE (American Society of Heating, Refrigerating and Air-Conditioning Engineers), still air is an air flow moving at a speed of 0.15 m/s or slower, without creating cold drafts.
1.WindFree Cooling
Samsung's innovative WindFree™ technology is the only system that uses "still air" to create an evenly cool and comfortable environment across a whole occupied zone.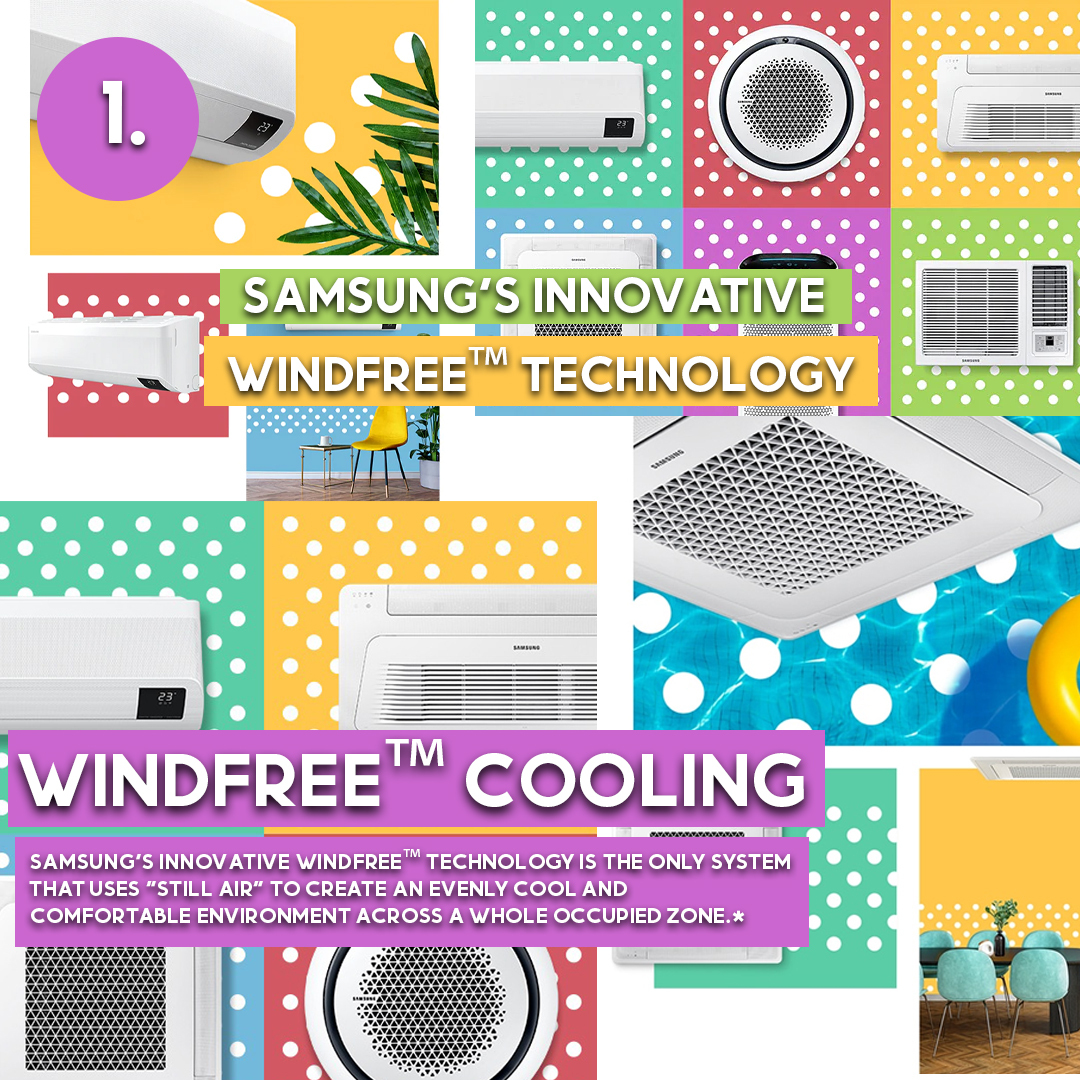 2.True Comfort
WindFree™ technology creates a much gentler and milder air flow, evenly distributed through tens of thousands of micro holes, so people in the room feel almost no wind – just comfortable cool air.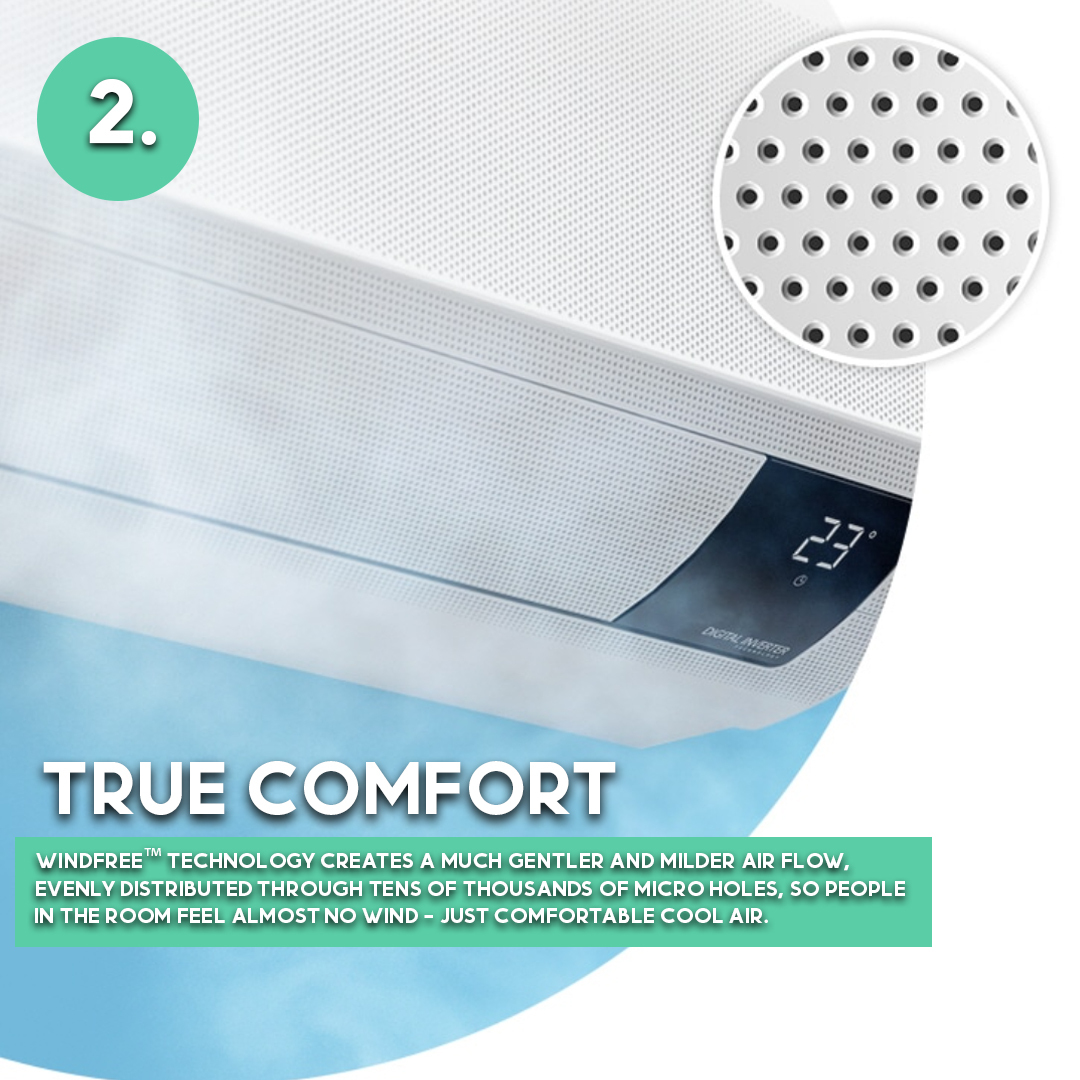 3.Energy/Cost Saving
When operating in WindFree™ mode, the outdoor unit consumes only minimal power using less electricity compared to the Normal cooling mode⁴ ⁵. So you can stay comfortably cool without worrying about your electricity bills.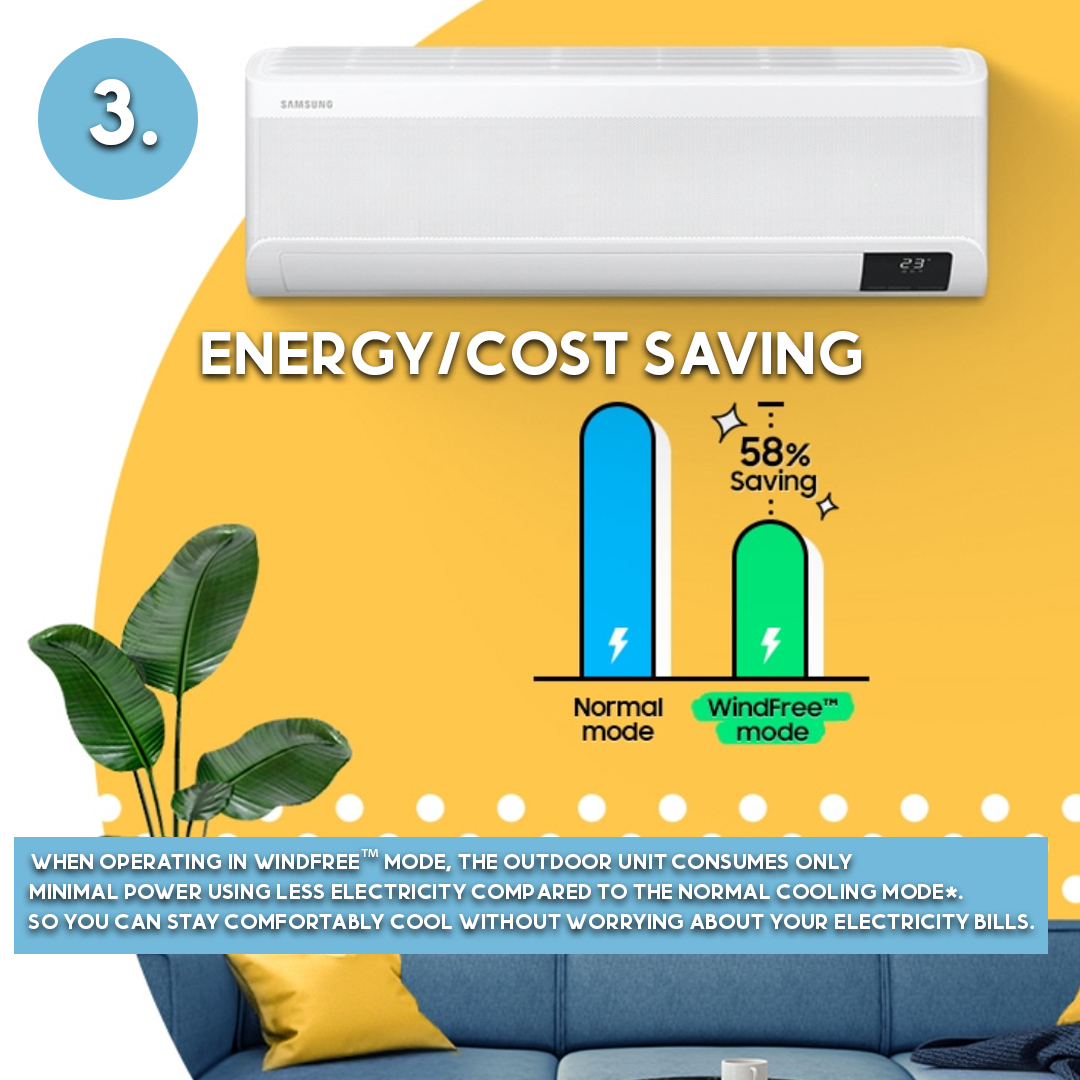 4.Less Noise
The low-speed WindFree™ Cooling features a quiet operation that minimizes ambient noise, so it generates significantly less detectable sound than the Normal cooling mode. Its low noise level is proven by rigid tests on each model in an anechoic room.